How To Redeem Your Loyalty Points. Desktop Version.
1. Visit the Login page by clicking the "Login" link at the top of ElementiumLighter.com.

2. Enter your account information and click "Sign In".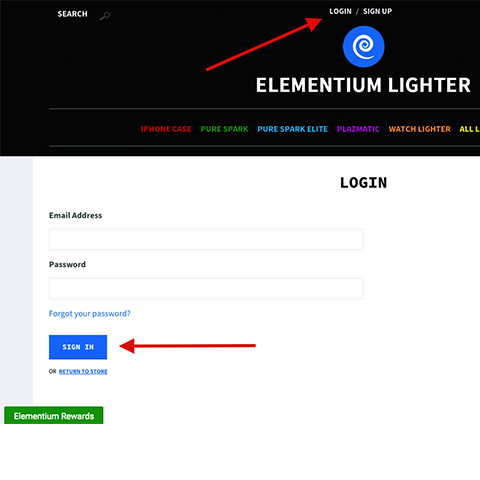 3. Once logged in, a pop-up will appear in the bottom left of ElementiumLighter.com.

Click the "Redeem Now" button and a new window will open on the home page.
4. In the new window, click the "Redeem" tab to see what rewards you can claim.

5. Click the green "Redeem" buttons for the discounts you qualify for.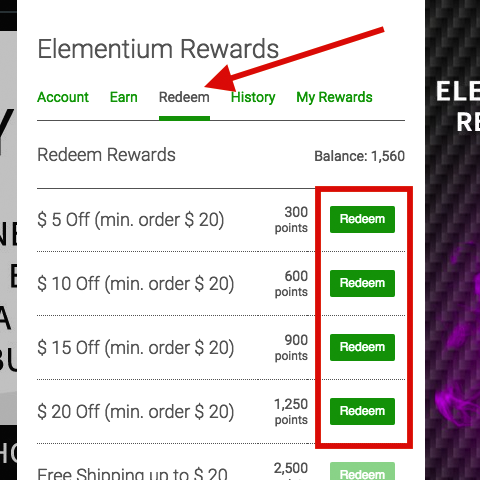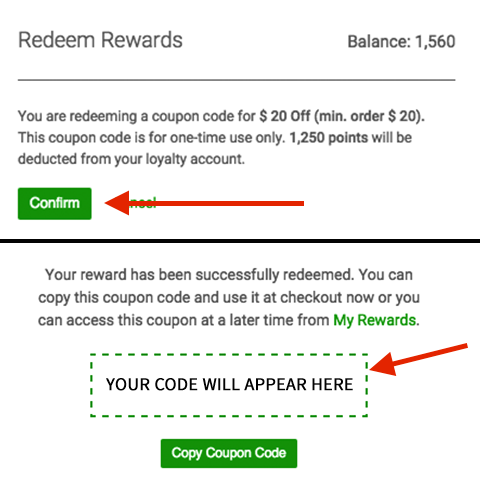 6. Click the "Confirm" button to verify that you want to use your points for that reward and your promo code will appear in the window.

7. Copy and paste your promo code at the checkout window to redeem.